The IMAGE Society, Inc.

APRIL 2011
IMAGE OF THE MONTH

courtesy of


BARCO
The A/V Host at IMAGE 2011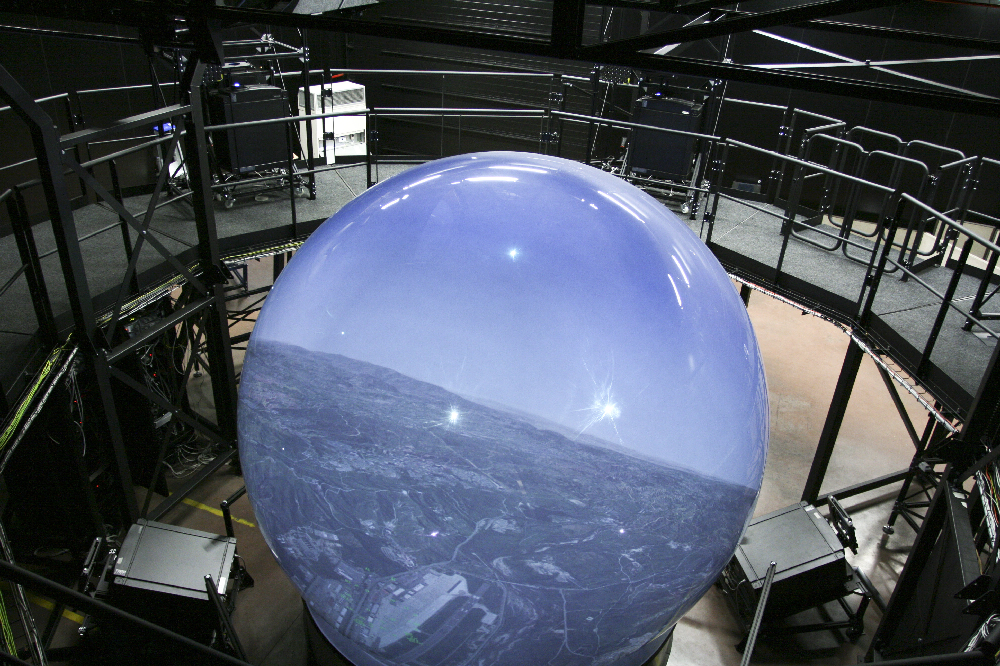 Barco's RP-360 Rear-Projected Spherical Display System
Barco's RP-360 is a rear-projected spherical display system for full 360° immersive training. The system performance produces the most accurate image quality on the market today. Particularly important specifications include the following:

13 Sim 10 projectors
Better than 25:1 system contrast
Resolution better than 4 arc-min/OLP
10ftL brightness
can fit in facilities with a 14ft high ceiling height

The RP-360 is designed from the ground up with Barco technology utilizing the 10-megapixel Sim 10 LCoS projector with all of its multi-channel simulation features, and Barco's proprietary screen technology with a special anti-reflective coating that achieves startling levels of system contrast.

With the Sim 10's high dynamic range (10 million:1) and the enhanced IR option, the RP-360 dome is particularly well suited for nighttime training and NVG stimulation.

Barco designed the system with ease of maintenance and service in mind. Projectors can be rolled in and out easily for quick part replacements or check-ups, and the system is configured with Barco's own auto alignment system that provides rapid setup and adjustment of brightness, color, edge blending, and geometry.

The RP-360 system will be available for demonstrations this summer, and interested customers should contact their Barco representative to schedule a factory visit.
For more information contact:

Dave Janke
Vice President - Sales & Marketing
Barco Simulation

Tel: (801) 450-1081
Email: Dave.janke@barco.com
Web Site: http://www.barco.com
---
Instructions to Submit your JPEG/GIF file for Image of the Month
Copyright © 2011
The IMAGE Society, Inc.
All rights reserved.