The IMAGE Society, Inc.

NOVEMBER 2016

IMAGE OF THE MONTH
courtesy of
GAMESIM
An Auxiliary Member of the IMAGE Society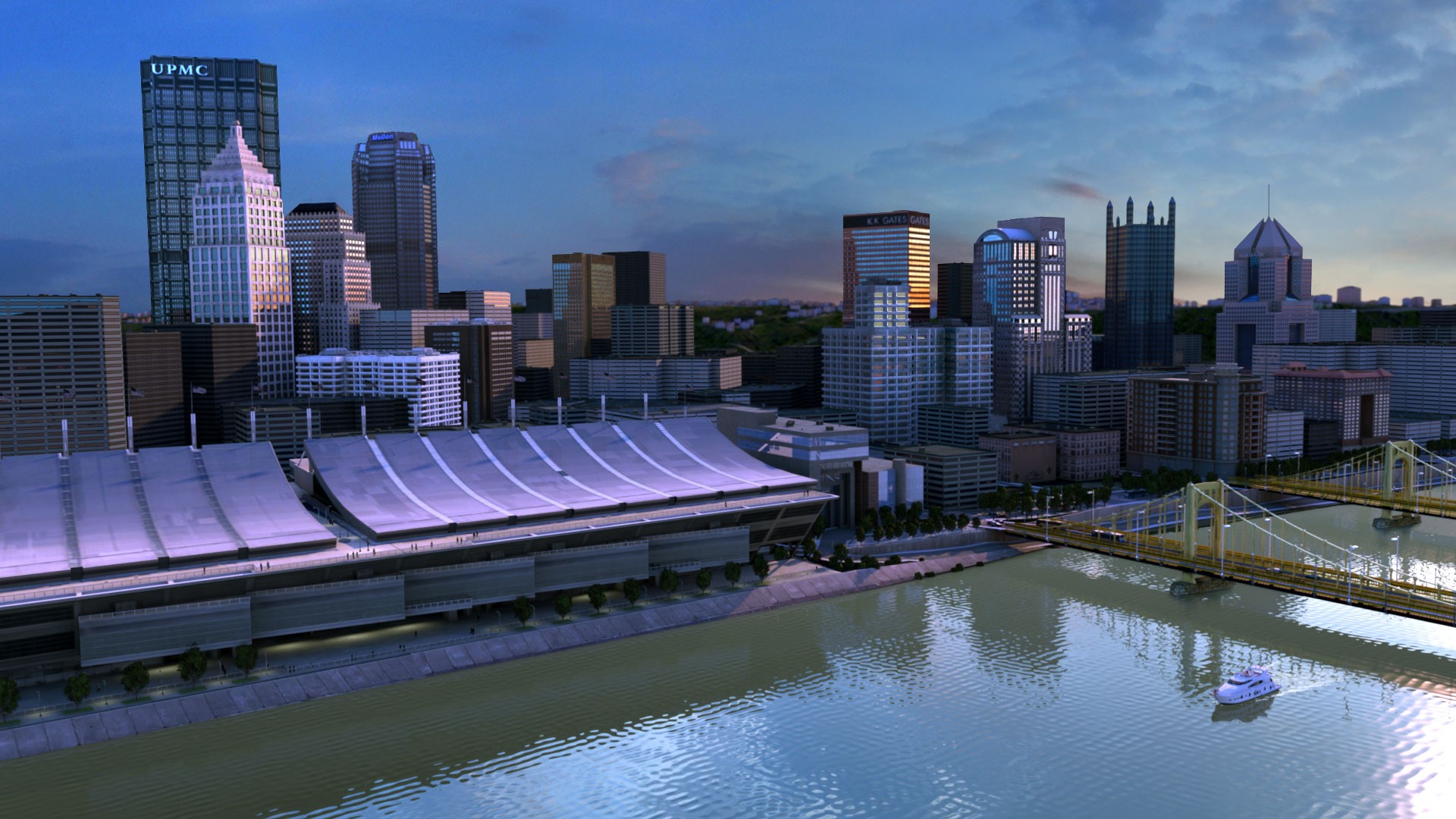 Pittsburgh, Pennsylvania Scene
The above image of downtown Pittsburgh was constructed by GameSim using Conform and other commercial tools for a GameSim video game customer. The buildings where procedurally generated and then augmented with geospecific texturing. Geometric roads were procedurally generated from source feature data. City furniture models were procedurally scattered. Additional texture layers were used to allow the environment to render correctly under various environmental conditions (e.g., time-of-day and weather).

The GameSim Worlds team builds and maintains high quality synthetic environments and interactive experiences for Urban Planning, Games, Film/Television, Simulations, Training Systems, Situational Awareness, and Crisis Management applications. In so doing the team combines procedural terrain and model generation with professional artists, designers, and engineers to provide industry-leading environments. GameSim can ensure these environments are successfully integrated into your system, whether that is a game, situational awareness application, constructive simulation, story-based video, etc. The Worlds team does not just deliver a synthetic environment; they deliver a final solution. From gathering geospatial source data to integrating the final environment into your system, GameSim will ensure project success.
For more information contact:

Operations
GameSim

Tel: 407-688-0587
Email: Operations@gamesim.com
Web: www.gamesim.com/gamesim-worlds/

---
Instructions to Submit your JPEG/GIF file for Image of the Month
Questions or comments?
Send Email to The IMAGE Society
(IMAGE@IMAGE-Society.org).



Back to IMAGE Society Site Contents.



Copyright © 2016
The IMAGE Society, Inc.
All rights reserved.