The IMAGE Society, Inc.

FEBRUARY 2017
IMAGE OF THE MONTH

courtesy of

CAE
An Associate Member of the IMAGE Society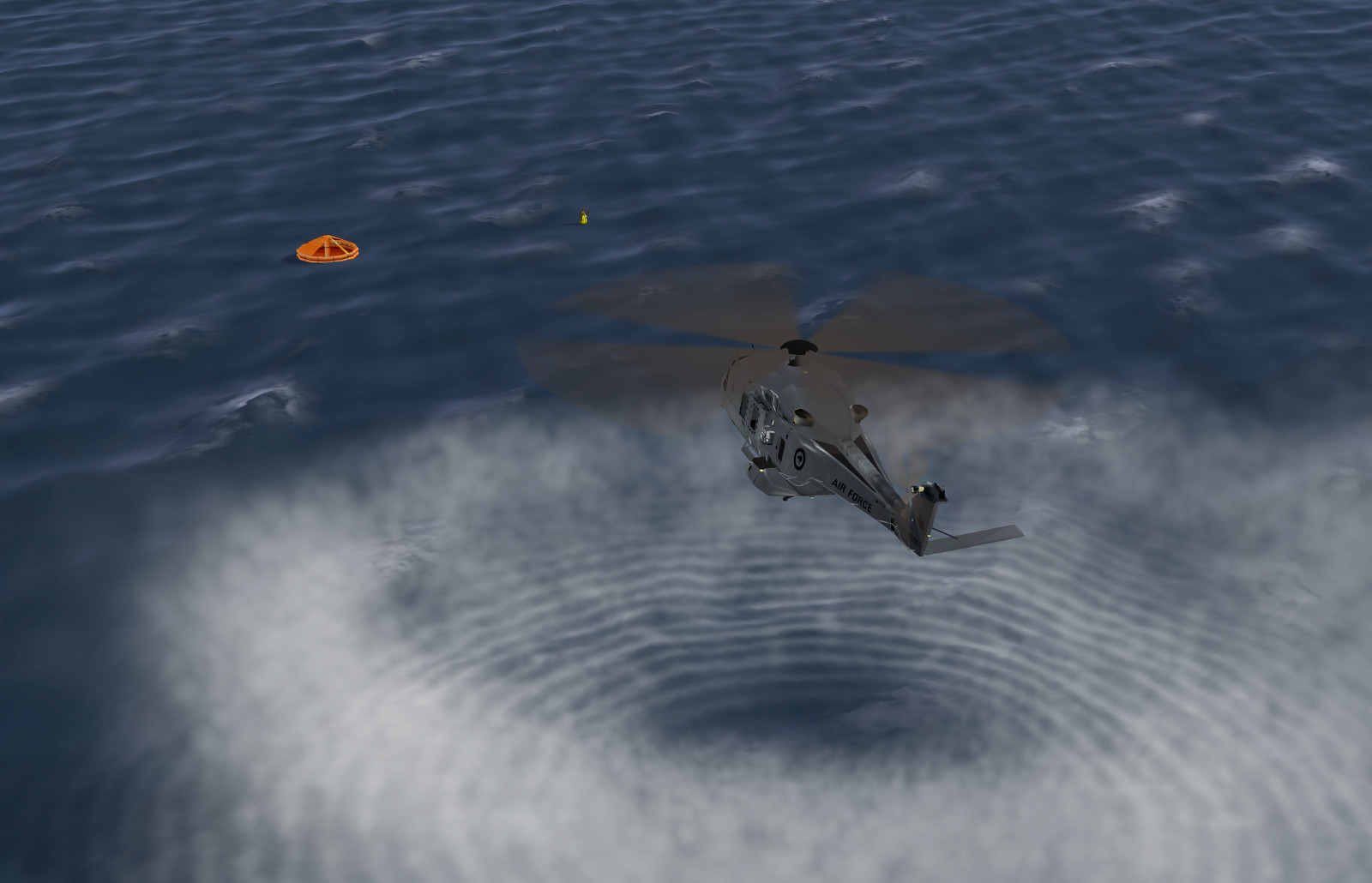 Helicopter Downwash

This image represents CAE's particle-based volumetric downwash effect providing a realistic depiction of reduced visibility during rescue mission training. This is one of the many enhancements of the new CAE Medallion-6000XR product, the latest member of CAE's powerful Medallion image generator family. The suite of enhancements are aimed at supporting highly realistic and immersive synthetic environments for a variety of applications. Other maritime related enhancements include improved waves models, wakes, whitecaps, ocean to shore simulation and water illumination effects for improved visual cueing.


For more information contact:

Philippe Perey
CAE, Inc.
8585 Cote de Liesse
St. Laurent, Quebec, CANADA H4L 4X4

Tel: 514-341-341-6780
Email: Philippe.Perey@cae.com
Web Site: http://www.cae.com




---
Instructions to Submit your JPEG/GIF file for Image of the Month
Copyright © 2017
The IMAGE Society, Inc.
All rights reserved.