The IMAGE Society, Inc.

March 2017
IMAGE OF THE MONTH

courtesy of

FLIGHTSAFETY
An Associate Member of the IMAGE Society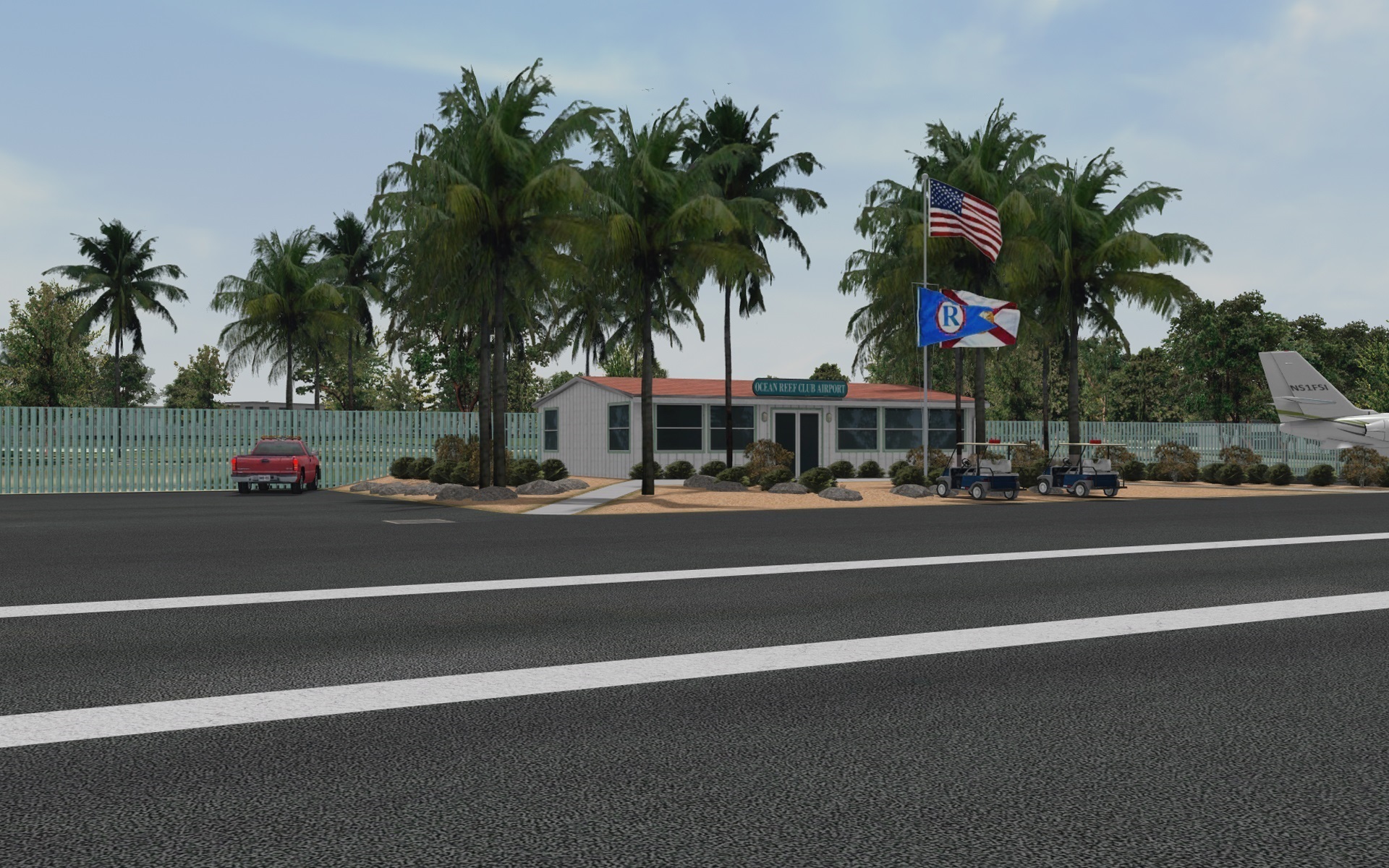 Small Airport
Business aircraft and regional airline flight training is an important part of FlightSafety International's overall training and simulation business. A unique aspect of this customer's training requirements is they fly into a variety of airports unlike the large commercial terminal areas we generally associate with the large airlines. In support of their training needs, FlightSafety models many airports with very interesting features and visual cues. An example of such an airport is shown here with its charming characteristics familiar in smaller tropical destinations. FlightSafety database toolsets and techniques are used to increase the fidelity of the source data ultimately processed by FlightSafety's VITAL 1100 visual system. FlightSafety customers can expect a database rendering to closely match the real world airports they fly to whether it is Chicago O'Hare or an outpost airport destination for business or pleasure. As always, with VITAL 1100 it is almost like being there.
For more information contact:

Milton Fulghum
Manager, Business Development & Marketing
FlightSafety International - Visual Simulation Systems
5695 Campus Parkway
St. Louis, MO 63042
Tel: 314-551-8576
Fax: 314-551-8444
Email: Milton.Fulghum@flightsafety.com
Web Site: http://www.flightsafety.com
---
Instructions to Submit your JPEG/GIF file for Image of the Month
Copyright © 2017
The IMAGE Society, Inc.
All rights reserved.