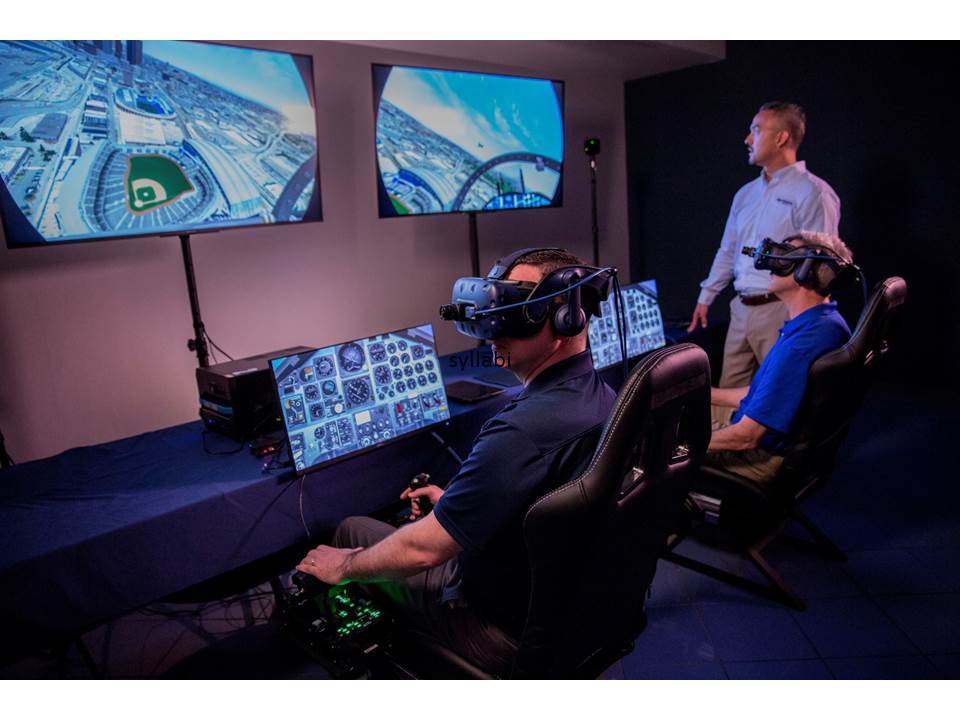 March 2019
IMAGE OF THE MONTH

courtesy of

FlightSafety International
An Associate Member of the IMAGE Society


Mixed Reality Flight
FlightSafety's Mixed Reality Flight offers an immersive training experience that enhances and accelerates aircrew training in a variety of learning environments. Combining affordable off-the-shelf components with image generation capabilities of its successful VITAL 1100 visual system Mixed Reality Flight integrates FlightSafety's multiple learning modules to progress students more rapidly through training and mission rehearsal syllabi. Mixed Reality Flight uses pass-thru camera techniques to empower students to interact with the real world environment. Flight controls are customized for fixed or rotary wing aircraft. Scenes can be generated from FlightSafety's Global Database or user-specific environments. Mixed Reality Flight can also join Distributed Mission Operation networks thru the VITAL DMO interface.
For more information contact:

Dan Myers
Director of Marketing
FlightSafety International Visual Systems
5695 Campus Parkway
St. Louis, MO 63042
Tel: (314) 551-8400
Fax: (314) 551-8444
Email: dan.myers@flightsafety.com
Web Site: http://www.flightsafety.com
---
Request to submit your JPEG/GIF file for Image of the Month
Copyright
2019
The IMAGE Society, Inc.
All rights reserved.