June 2019
IMAGE OF THE MONTH

courtesy of

TREALITY SVS
An Associate Member
of the
IMAGE Society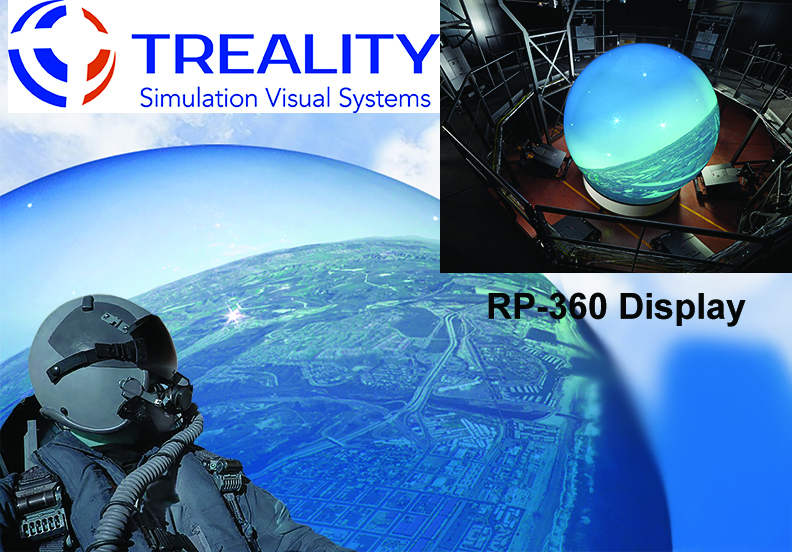 RP-360 Dome Display
The TREALITY rear-projected dome

display - the RP-360 - creates a 360 degree

environment for flight training. This dome is a response to the ever-growing need to reduce training

costs, by bringing more training tasks

to ground-based training systems. This

is now possible thanks to the improved

level of realism.
The RP-360 offers the most accurate

image quality on the market today.

With

fewer projectors, the system achieves superior

results, long MTBF, an optimized realistic field of view, realistic air and ground target detection, recognition and identification, improved display contrast and advanced scenarios for both night and day training.
For more information contact:

Ron Farine
VP Sales
Tel: (678) 570-7963
Email: ron.farine@trealitysvs.com

---
Instructions to Submit your JPEG/GIF file for Image of the Month
Copyright
2019
The IMAGE Society, Inc.
All rights reserved.