DISPLAY SYSTEMS I
PAPER SESSION
2019
Session Chair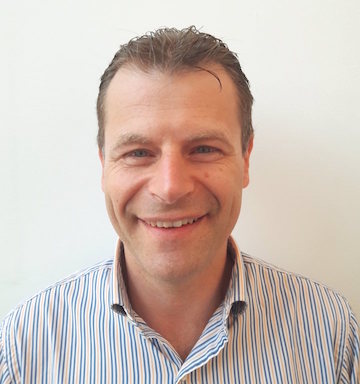 Peter De Meerleer

Vice President Strategic Marketing and R&D

TREALITY Simulation Visual Systems

Cell: +32485152039
Email: peter.demeerleer@trealitysvs.com



PAPERS
POTENTIAL SUBJECT AREAS
for the
IMAGE CONFERENCE

Projection Displays
Direct View displays
Display Systems Test & Support Tools
Requirements
Technology Trends
Display Artifacts/Capabilities/Features
Head Mounted Displays
Displays for Sensor Imagery
Wearable Displays
PAPERS on display devices include such diverse topics as projectors and light modulators, arc lamp, LED, LASER-phosphor and direct LASER light sources, curved and flat panel monitors. Display systems topics run the gamut from video interface standards to head/helmet mounted displays to collimated, volumetric, 3D and light field displays and tools to design and test them. Collimating systems using screens and mirrors to allow cross cockpit viewing are often used in conjunction with the display device. Dome surfaces and screens of various gain and viewing angle parameters are used create direct view images. Design tools for predicting display performance parameters for these and other display types are reported on and discussed at the Session.



THE DISPLAY SESSION


The Displays Paper Sessions purpose is to meet, present, and discuss issues and topics relating the design and realization of all types of visual simulation display systems. Everyone with an interest in these issues is welcome to join in and participate. If you have something to contribute to this community, or if you just want to learn more about it, just drop an email to the Paper Session Chair at the above listed address.

Display Paper Sessions are well known for detailed and quality discussions on many topics concerning display systems and devices. Issues and new regulations relating to display system design and manufacture are raised. New FAA, ICAO and other standards and requirements are brought to the attention of the Session so we may be aware of changing needs of our industry.

Session authors are truly multi-disciplined. We always strive to be aware of the soundness of new technologies often created by chemists and physicists. The rapid advances of image generators and other sources of imagery are constantly evaluated to ensure that the display systems we design and manufacture do not limit the product presented to our customer. We are always eager to listen to and share commentary on human factors, technology trends, and emerging technologies. Session authors truly represent the leadership of our field and include company owners, chief engineers, industry consultants, development managers, line engineers, and application specialists at any level.

All are encouraged to share their experiences or seek a solution within our organization. We leave competition at the door, choosing instead to foster an open forum for mutual growth and benefit.

---
Copyright
2019
The IMAGE Society, Inc.
All rights reserved.