About Us
The IMAGE Society is a non-profit, technical, professional association for the advancement of visual simulation, related technologies, and their applications.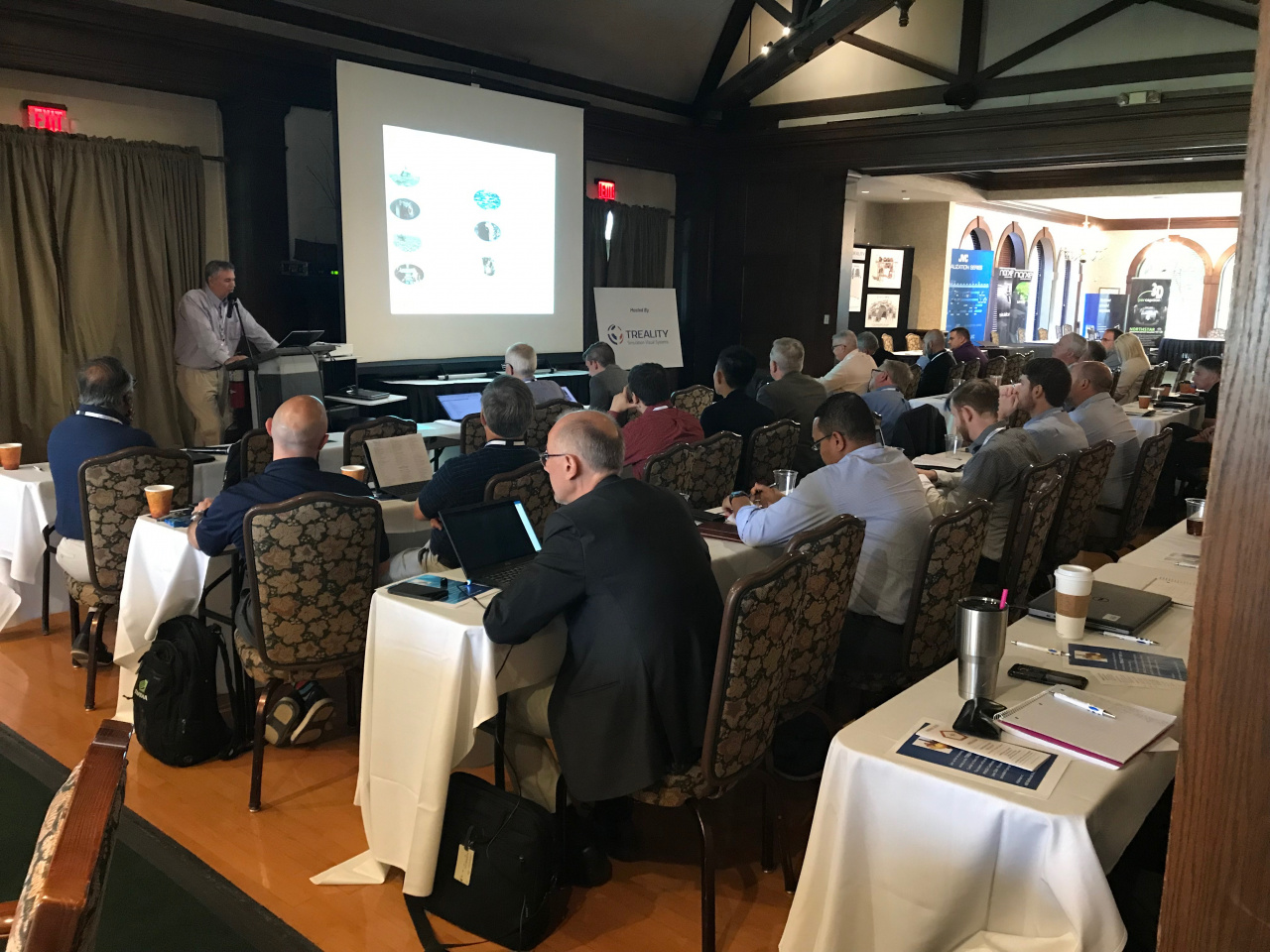 Paper Sessions

The IMAGE conference is the premier conference for technical paper presentations related to visual simulation technologies. Special Interest Groups present papers on image generation & synthetic environments, display systems, vision science and virtual/augmented/mixed reality.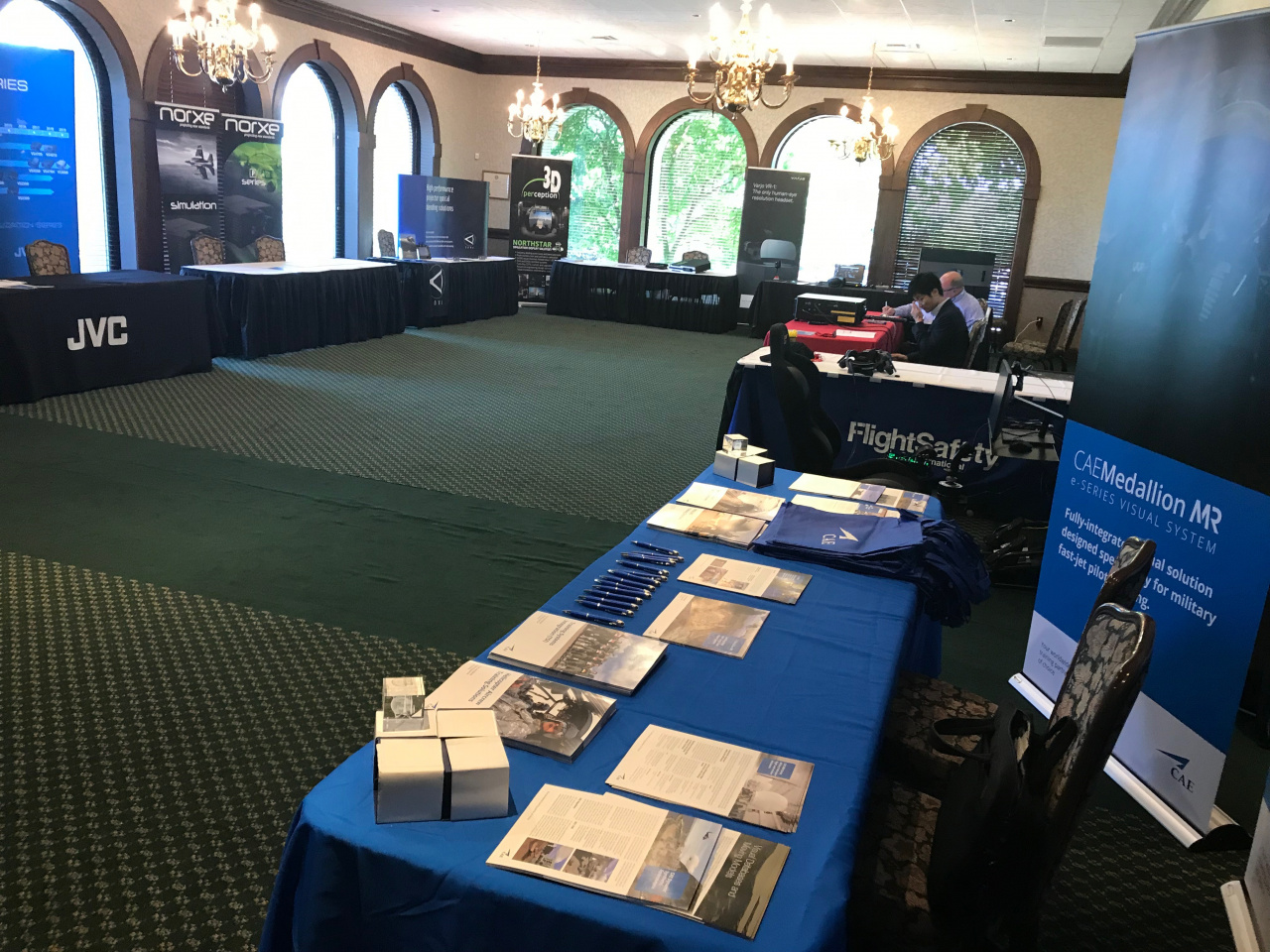 Exhibit Hall
Each year exhibitors from many of the world's most respected companies in projection, display and other related visual technologies participate in IMAGE. Our exhibitors also present their company & products in a special presentation session during the conference.
IMAGE 2020 (cancelled due to COVID-19)

IMAGE 2021 Conference will be June 22-23, 2021
After a highly successful IMAGE 2019 the next IMAGE conference and exhibition was to return this June to the Dayton Country Club (DCC), Dayton, Ohio USA. However, in keeping with the guidelines of the CDC related to the COVID-19 situation it is necessary to cancel the IMAGE conference for this year. Our conference attracts members from around the world and without assurances to meet our own expectations regarding the safety and wellness of our attendees it became apparent that IMAGE 2020 would not be possible. Planning for 2021 is underway and we look forward to returning to Dayton and the DCC in June of 2021 for the next great IMAGE. The IMAGE 2021 Conference & Exhibition will be held on June 22-23, 2021 with exhibitor setup on the 21st.
Since 1977, IMAGE is the premier visual simulation conference. If you are involved in visual technologies related to image generation, display and projection systems, visual databases, vision science, and virtual-augmented-mixed reality, this is a must attend conference for you.
What
The Premier Conference in Visual Simulation since 1977. Devoted entirely to issues relevant to the development and use of imagery generated and displayed for visual simulation.
Engineers and Scientists
IMAGE has always been known for the extremely talented individuals writing the technical papers each year. Since its very beginning the tremendous success of IMAGE has always been due to the commitment of its membership to review, select and present the best papers for each year's conference.
Exceptional speakers
Our speakers are some of the very best in their field. They represent the extraordinary expertise residing in the world of visual system core technologies.
Academia
IMAGE provides an excellent forum for members of leading universities to present their recent studies and development activities in a variety of visual simulation technologies.
Individual
Standard attendee
$750
($850 after standard registration period)

U.S. Government Agencies (DoD, NASA, FAA, etc.)
$375
Presenting Author
$375 or Free for Special Cases
Tutorials
Optional (when available)
Exhibitor
Standard Exhibit
$1,495
($1,795 after standard registration period)
- includes one free Individual Conference Registration
- includes 15 minute company presentation following the Keynote Address
- meet the attendees, discuss your products & services, distribute your literature, schedule future meetings, etc
- organizational brochure included in the Conference Proceedings
Memberships & Hosting Opportunities
| | |
| --- | --- |
| Associate | Contact IMAGE |
| Auxiliary | Contact IMAGE |
| Individual | Contact IMAGE |
| Host | Contact IMAGE |
| Sponsor | Contact IMAGE |